A magical project to share
Our farm is located in an enclave close to the Popenguine forest in the Senegalese region of Sindia, an exceptional place in terms of climate that captivated us when it came to decide where to develop our project. Something that was initially based on purely agronomic aspects, little by little became something more.


Action focused on Agulló Senegal

Project for the improvement of educational centres
"Mboloo moy doole..."
United we stand strong
Our trees and our project very quickly began to receive the climatic benefits of this environment, but in addition to this climatic goodness, we also received shelter and protection from the local population, who used all their energy and dedication to create a setting of exemplary cooperation.

Because of all this, we decided to call it "The Popenguine Effect", and to make it the emblem of our cooperation with our surroundings, developing from there our social work in Senegal, where we focus on child education as the best investment to contribute to the educational development of the villages near our farm.
Ubuntu "I am because we are"
In the medium term, we want to twin our social project with Spanish educational centres and to draw up lines of cooperation, something that we hope will be enriching both for the centres that participate and for the children who contribute to their development. Nelson Mandela said: "Education is the most powerful weapon you can use if you want to change the world", and our project will confirm this.

The Popenguine effect was born, we have nourished it, it has grown and now we want to share it with you.
These are some of the actions in which we collaborate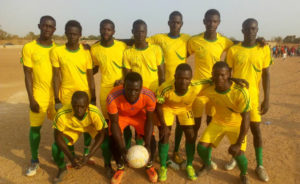 Education and sports, perhaps are the two best tools that contribute to developing the main values ​​of any …
Do you want to be
part of this project?
Be part of a very special social project such as the Popenguine Effect

BASIC INFORMATION ON DATA PROTECTION
RESPONSABLE
Inversiones Stonemar S.L.
PURPOSE
Inform about the project

LEGITIMATION
Consent of the interested party
RECIPIENTS
No data will be transferred to third parties, except legal obligation.
RIGHTS
Access, rectify and delete data, as well as other rights, as explained in the additional information

ADDITIONAL INFORMATION
You can consult additional and detailed information about Data Protection in our Privacy policy