The place where every mango wanted to grow...
"Possibly the best mango in the world..."
An enviable climate and soil
Stonemar develops its activities in Senegal on the Agulló Senegal farm, of which it is the owner. Agulló Senegal lies in the Thies region and near the Popenguine forest, in an agronomic, climatic and logistic enclave, unbeatable for the development of our mango plantation.

Our plantation is sheltered by a tropical climate that gives our trees vigour and splendour, difficult to find in other parts of the world where similar activities are carried out.

In addition, the soil has the ideal structure for the correct root development of each of our trees, giving our mango some organoleptic properties that are very difficult to beat and that are contributing to our mango being more and more appreciated in Europe.
For international transport
All this would be meaningless without a good logistics location that provides extremely efficient transport facilities to Europe. The location of Agulló Senegal, less than 60 km from the port of Dakar and less than 10 km from the international airport of Dakar

For example in international logistics, always guaranteeing the correct treatment and transport of our fruit to the consumers. Unbeatable sea routes mean that from the time of harvesting to the time of arrival at the consumer, barely a week passes, which is something unknown in the world of importing mango to Europe.

It also makes that the mangoes are available to consumers at an optimum degree of ripeness, an aspect that is fundamental for customer loyalty.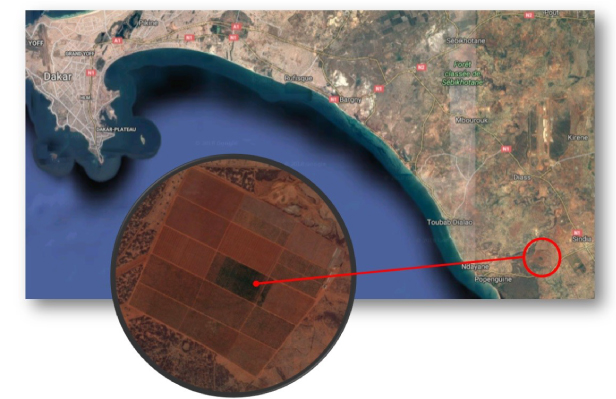 Estrategic location in Africa

Direct access to the main road network


60 km to the port of Dakar
More than 70 days of production
An important aspect of our commercial development is related to our extensive harvesting schedule, which by far exceeds the harvesting schedules of other African countries and other Senegalese farms. It is difficult to find regions that harvest mango for more than thirty days. In

In Agulló this period is doubled extending our harvesting schedule to more than seventy days, something which we have achieved by implementing a high degree of specialization and training, as well as by the adaptation of different varieties to our farm, within which Kent and Osteen occupy the main role.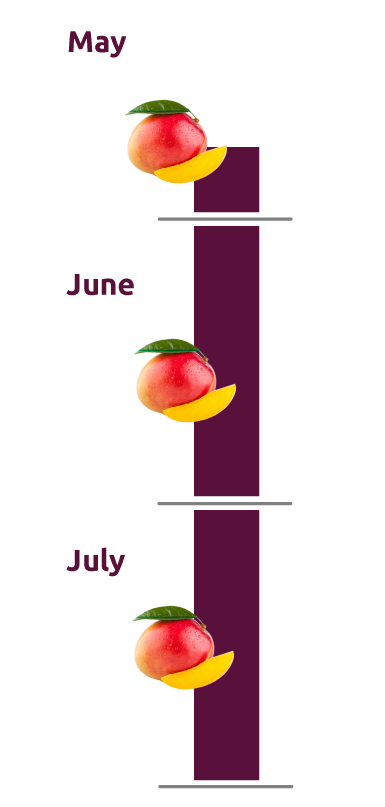 Aspects such as food safety are guaranteed with certifications such as GlobalGap, in the same way that our ethical social work is guaranteed by our Grasp certification.