Our Spanish company Stonemar, located in Almeria, Spain, is the owner of the Agulló Senegal farm, located in Senegal and more specifically in the region of Sindia, which receives enviable agricultural and climatic conditions from its surroundings.
More than just a dream...

We have a strategic geographical location for the correct development of our activity, i.e. exporting mangoes to the main European markets, where the value of our mangoes is growing year by year and customer loyalty is getting stronger.
It allows us maximum efficiency
in shipment to Europe.
to the main European markets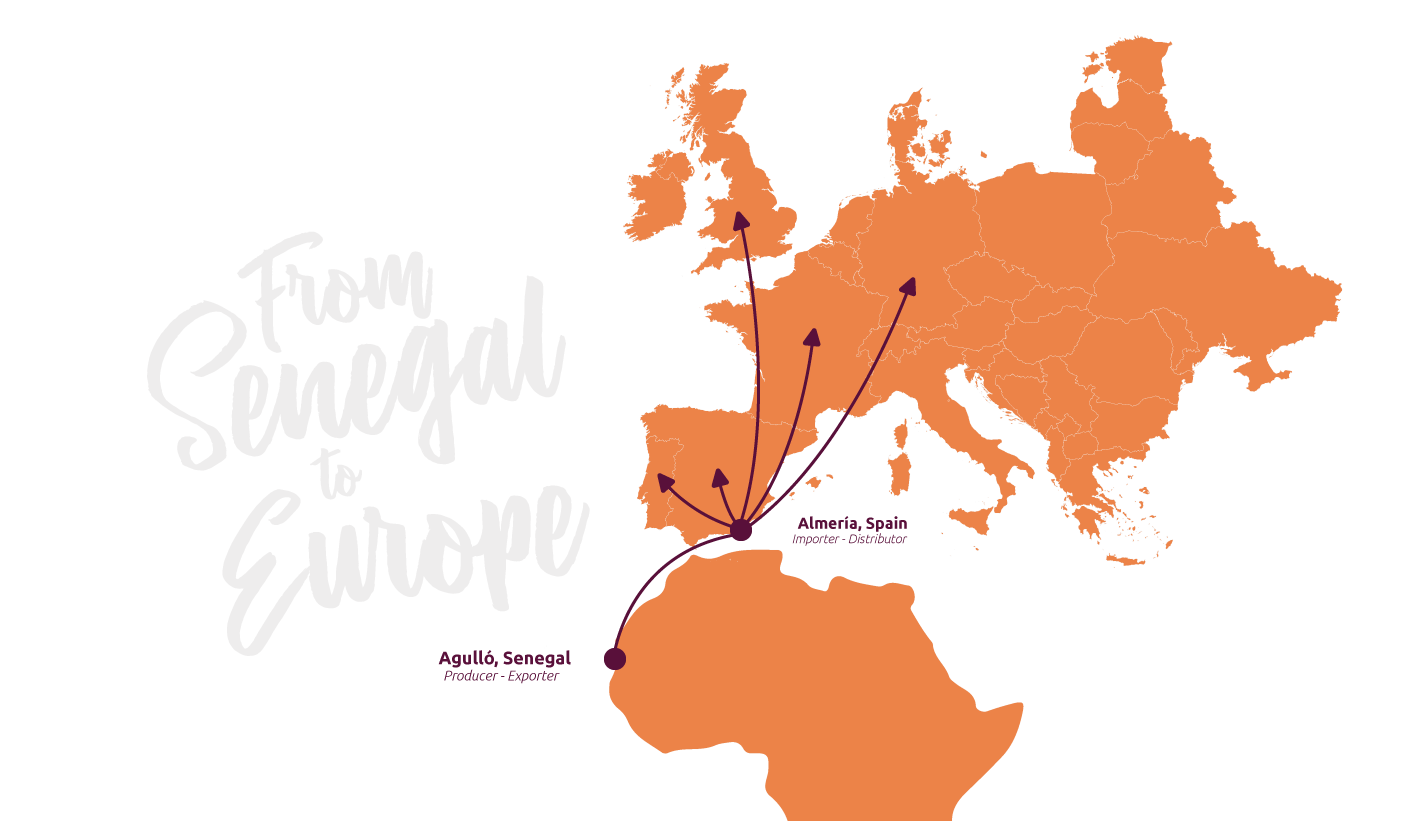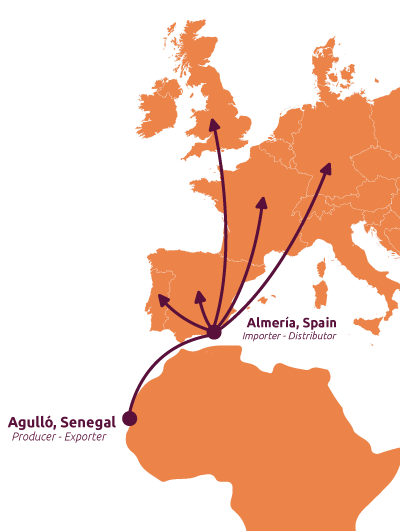 We take care of the environment
Environmental and health control
As a tool of communication with the consumer we use the most effective and universal language that exists, which is none other than the quality and flavour of each single fruit that we prepare with such care and dedication, in complete harmony with and respect for the environment and total guarantee from the point of view of food safety.
Senegal, full of resources
Senegal, whose official name is the Republic of Senegal, is a sovereign state in West Africa whose government form is a semi-presidential republic. Its territory is organized into fourteen regions.

Senegal is one of the most beautiful and diverse countries in Africa and yet remains relatively little known. A stable democracy, the friendliness of the people, the good climate and an effective communication system make Senegal a paradise yet to be discovered.